A new way to approach the mountain and enjoy a full journey.
When mountain passes are still closed and the spring snow is high in the mountains, it's often a sign of great ski touring conditions. However, how can we reach the first snow patch without burning all our energy, how can we use electric assistance to get to places you've dreamed about for a couple of seasons, make sure the journey is a moment of fun from bottom to top, don't destroy your back by carrying all your equipment, all negative meters should be a source of fun, make a 1500m elevation to a 2500m elevation day. These are all the points we wanted to answer by developing a more advanced solution for a winter approach ebike. The SK-eRIDE
The concept

The E-bike

The equipment

The ride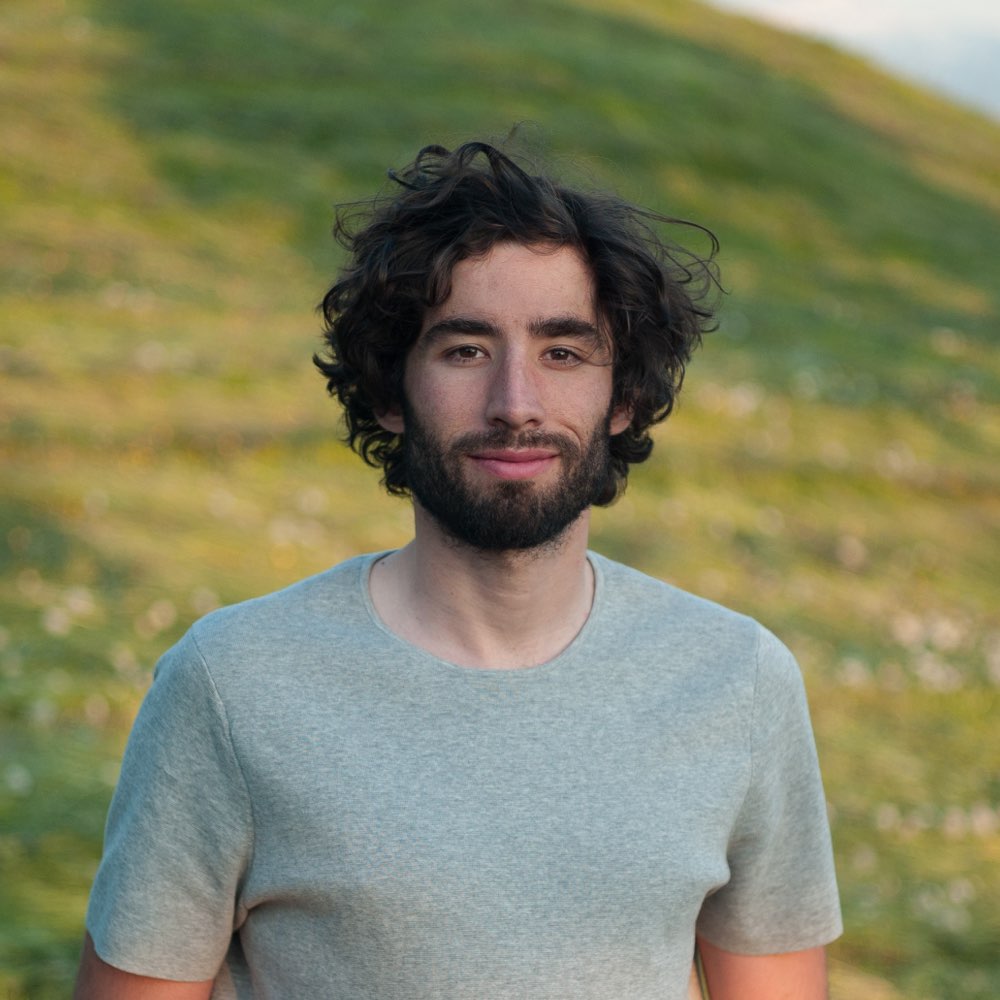 Satisfaction lies in starting your skitour at your doorstep. Doing the approach of a skitour by bicycle rather than public transport or your own car extends the adventure, while lowering your carbon footprint. When I did my first one I was looking for a way to combine my two passions : Cycling and Skitouring. For this project we wanted to use a Scott E-bike as a base in order to make the bicycle part more fun, but also to enable you to go deeper into the mountains. Especially in springtime approaches by foot can be long-winded, with an e-Bike fullsuspension bike they actually become fun. The engine also easily equalizes the additional weight you carry with your ski equipment.
— Christian Holweck, Product Designer, SCOTT Sports SA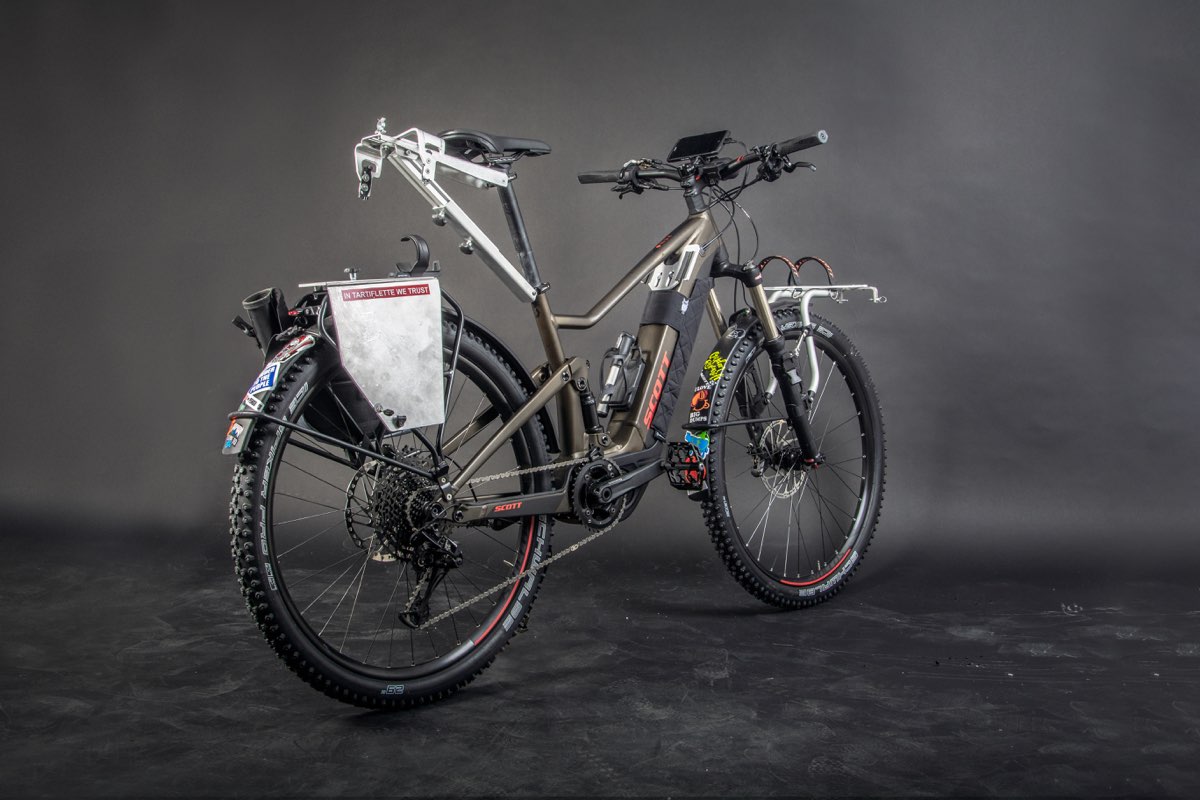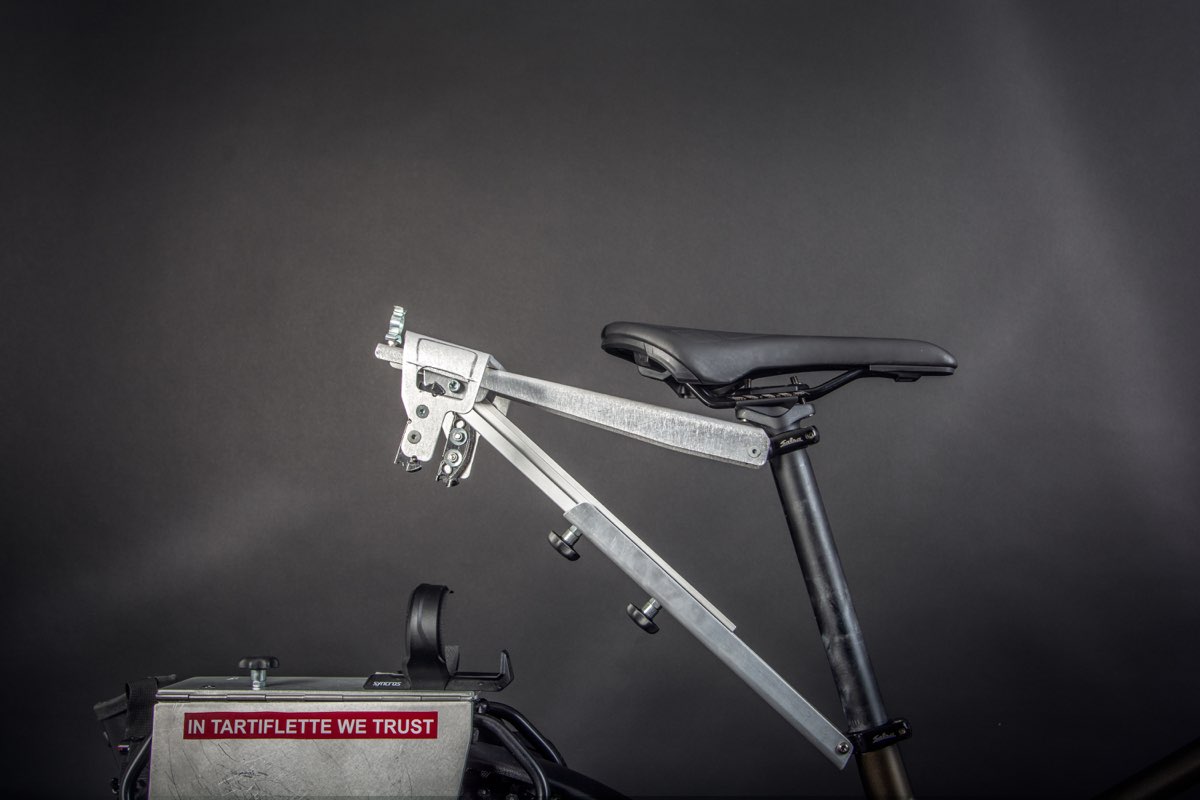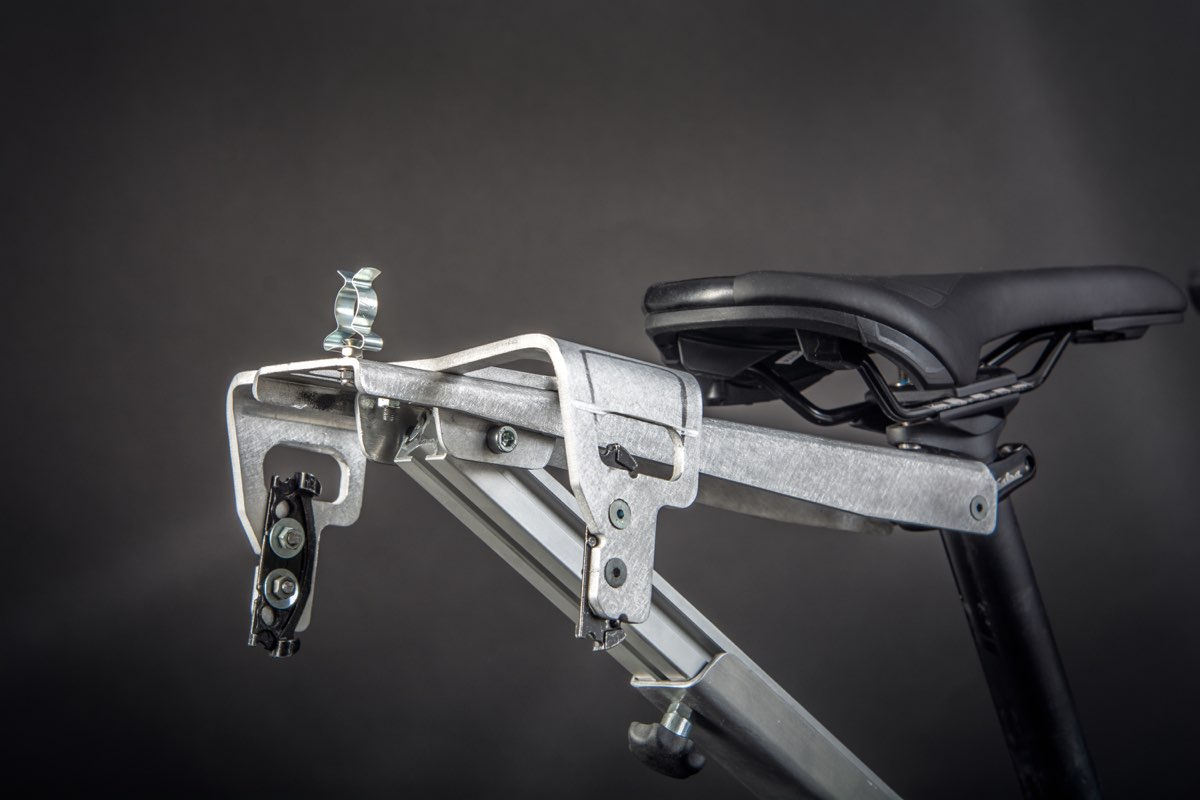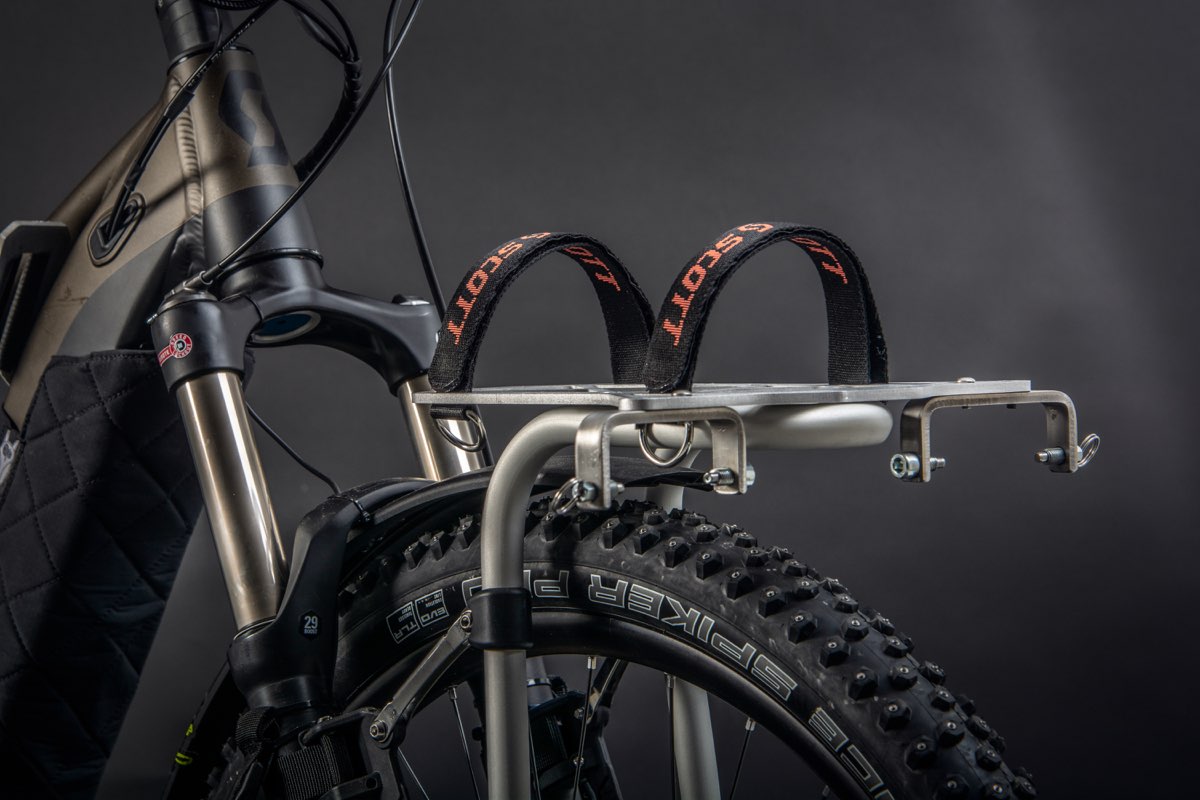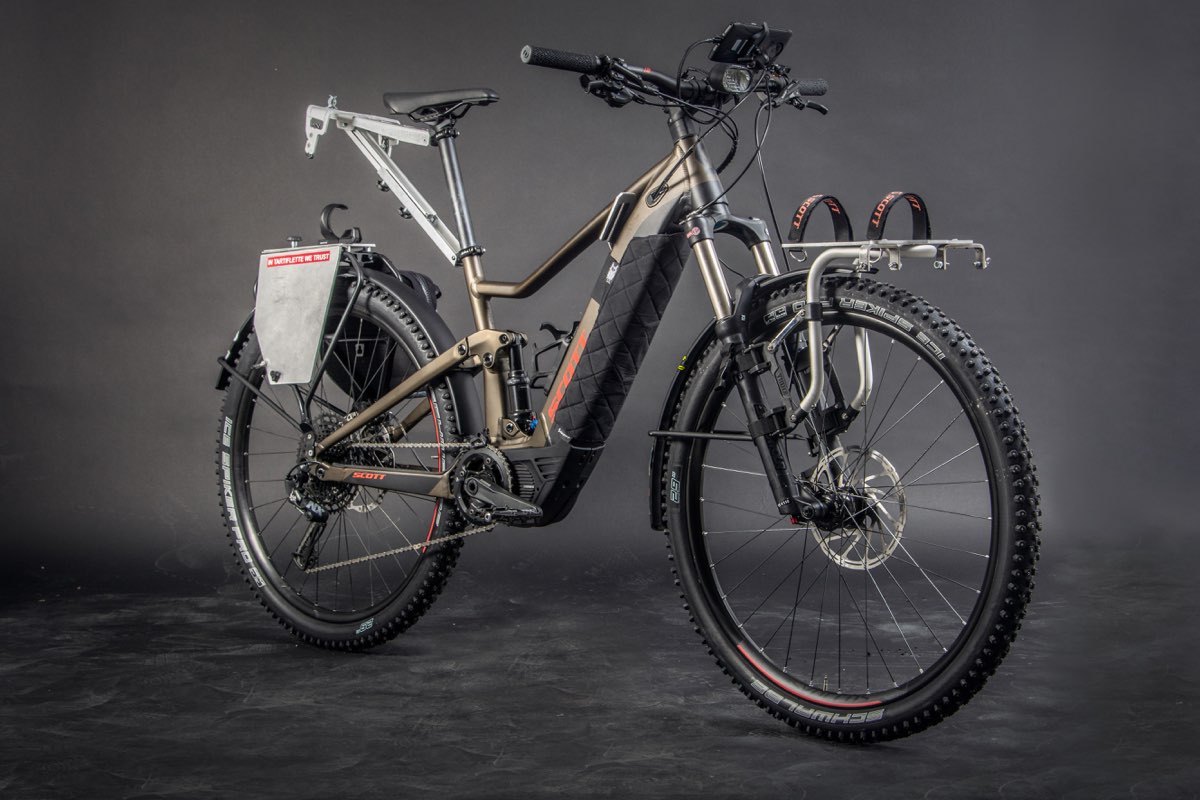 On the technical side, how to avoid heli-straps
A bike can carry nearly everything, it's more about how to fit, stabilize, protect and secure all this equipment. Our main goal was to minimize the use of ski straps and make sure you can clip on all your equipment in a minute. Who wants to start to strap all their equipment onto a bike in minus 15 with gloves on?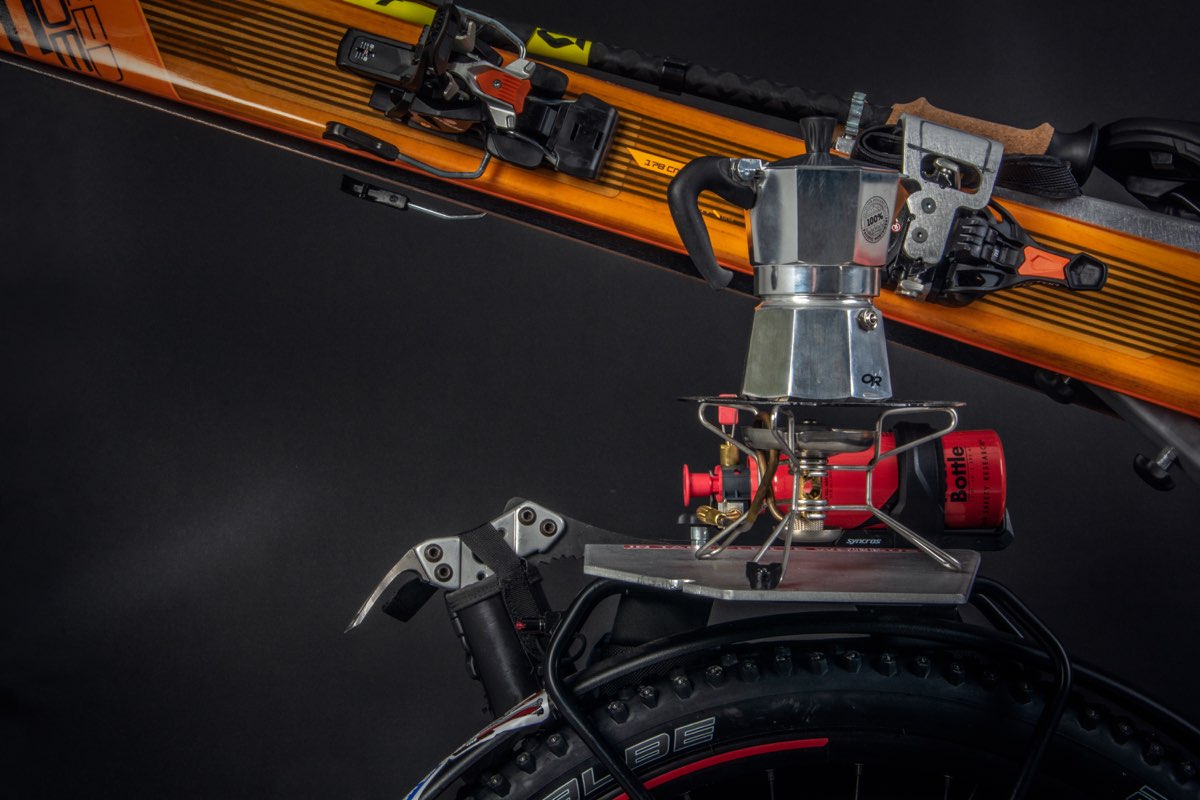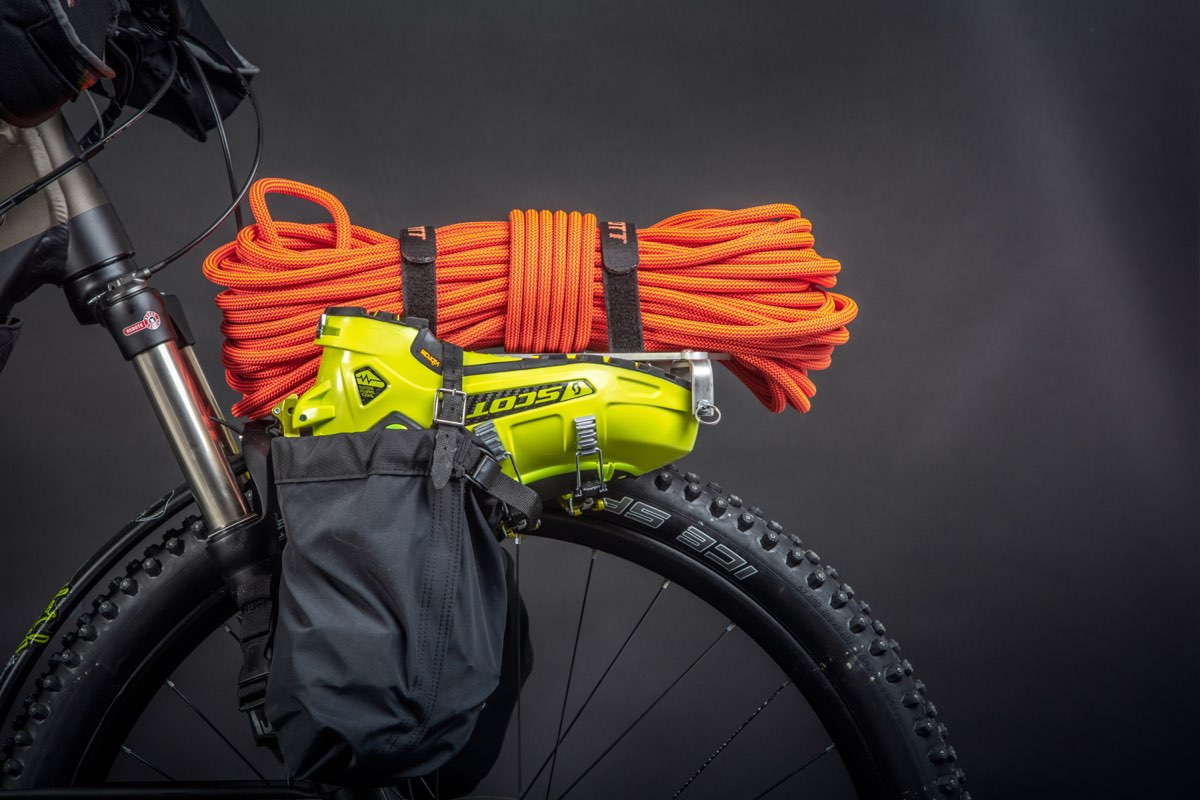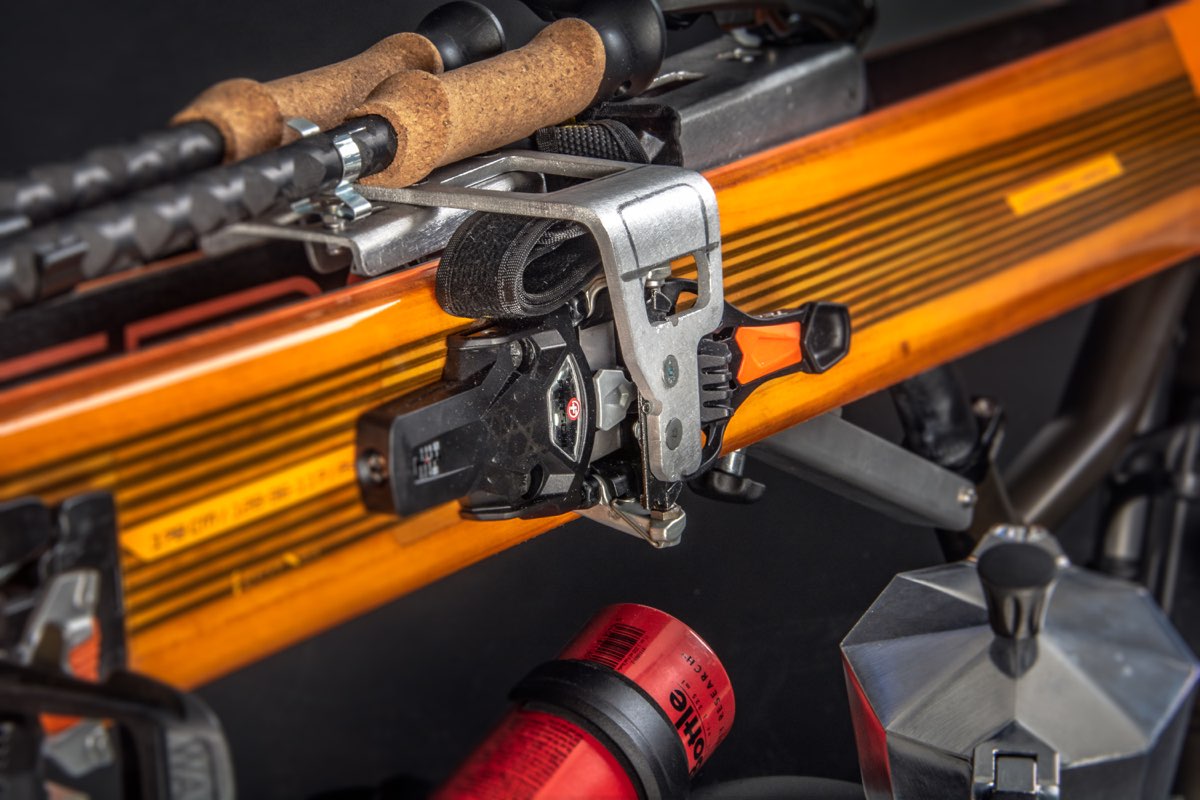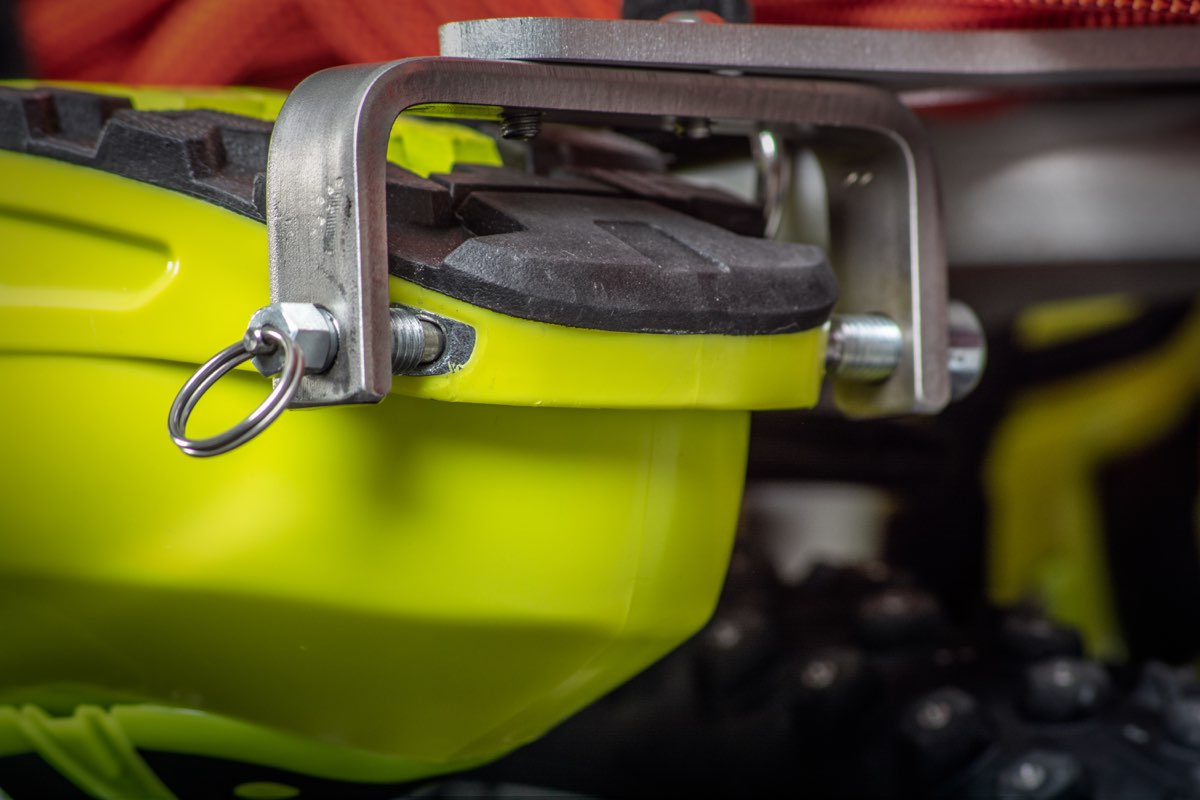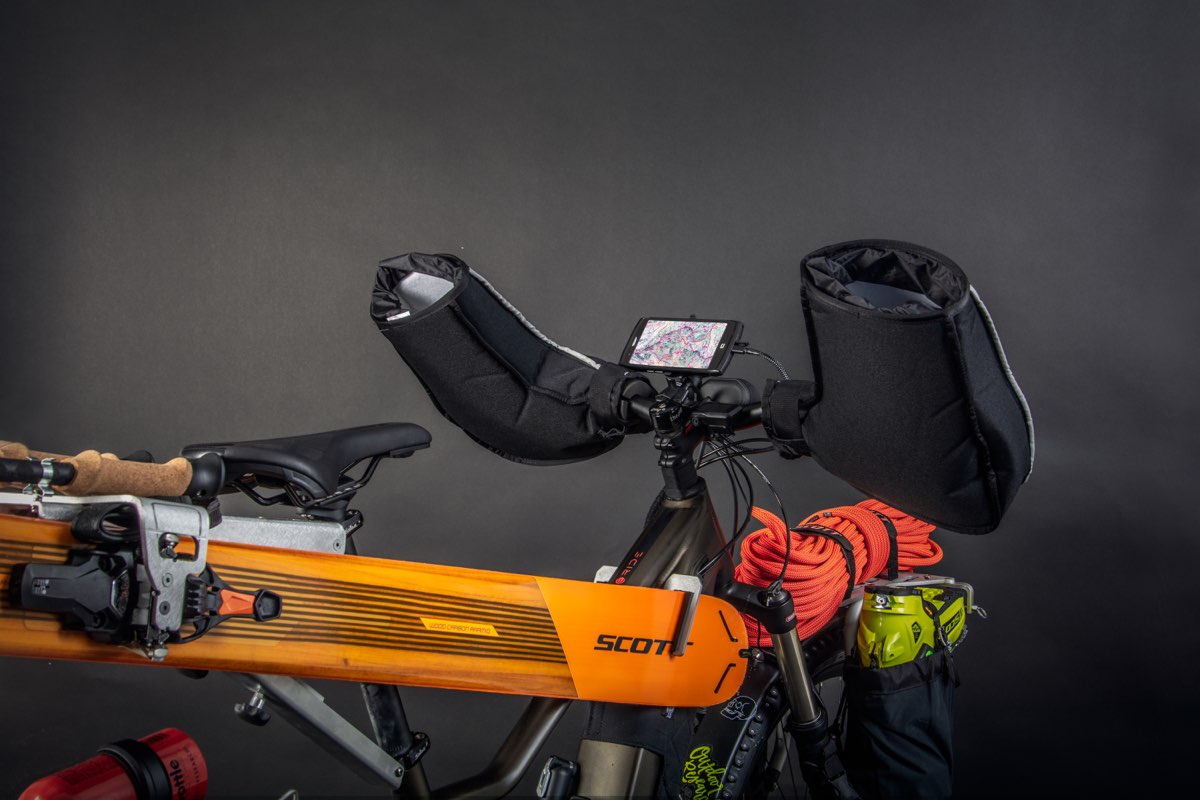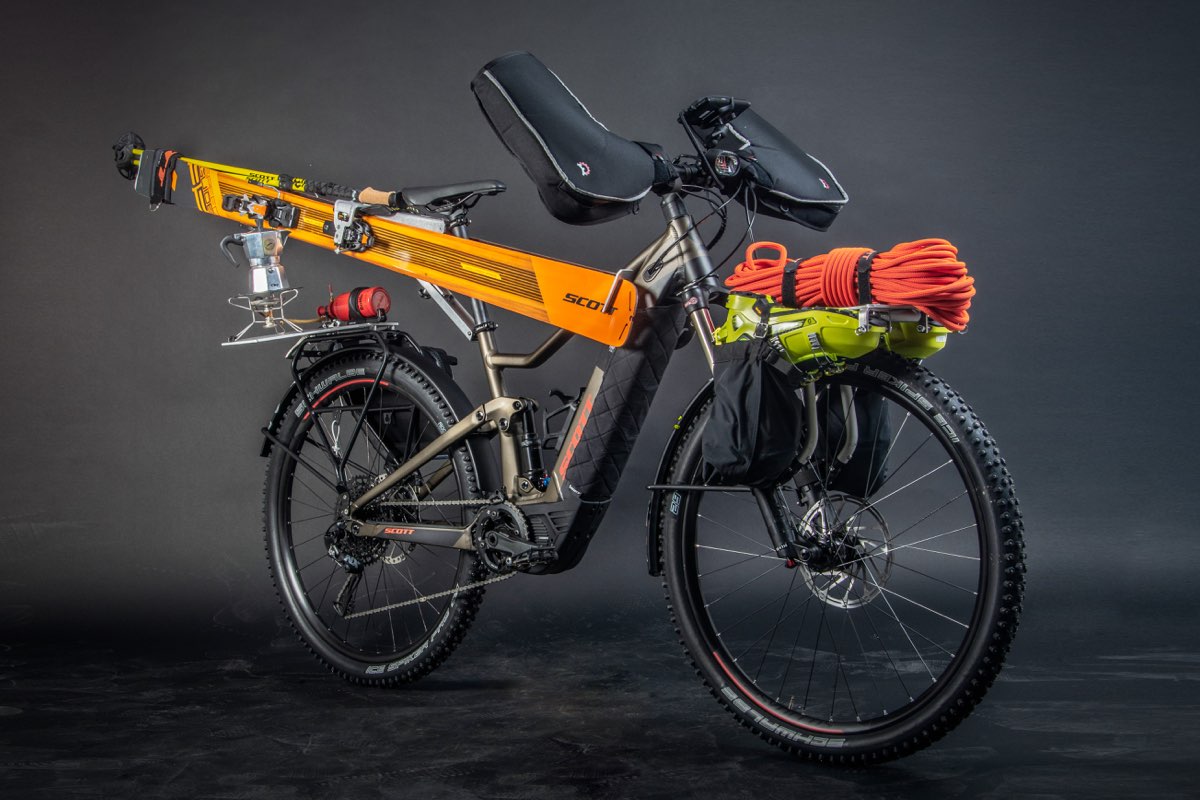 Why an E-bike to make a winter approach ?
It's not about how hard the journey is but how good and interesting it is. The most important is to enjoy the journey and go further with all the help you can get, the SCOTT Axis Evo will help you to gain elevation and touch the snow without emptying your own tank. Once you get to the snow line you are fresh to get higher still and also enjoy the way down.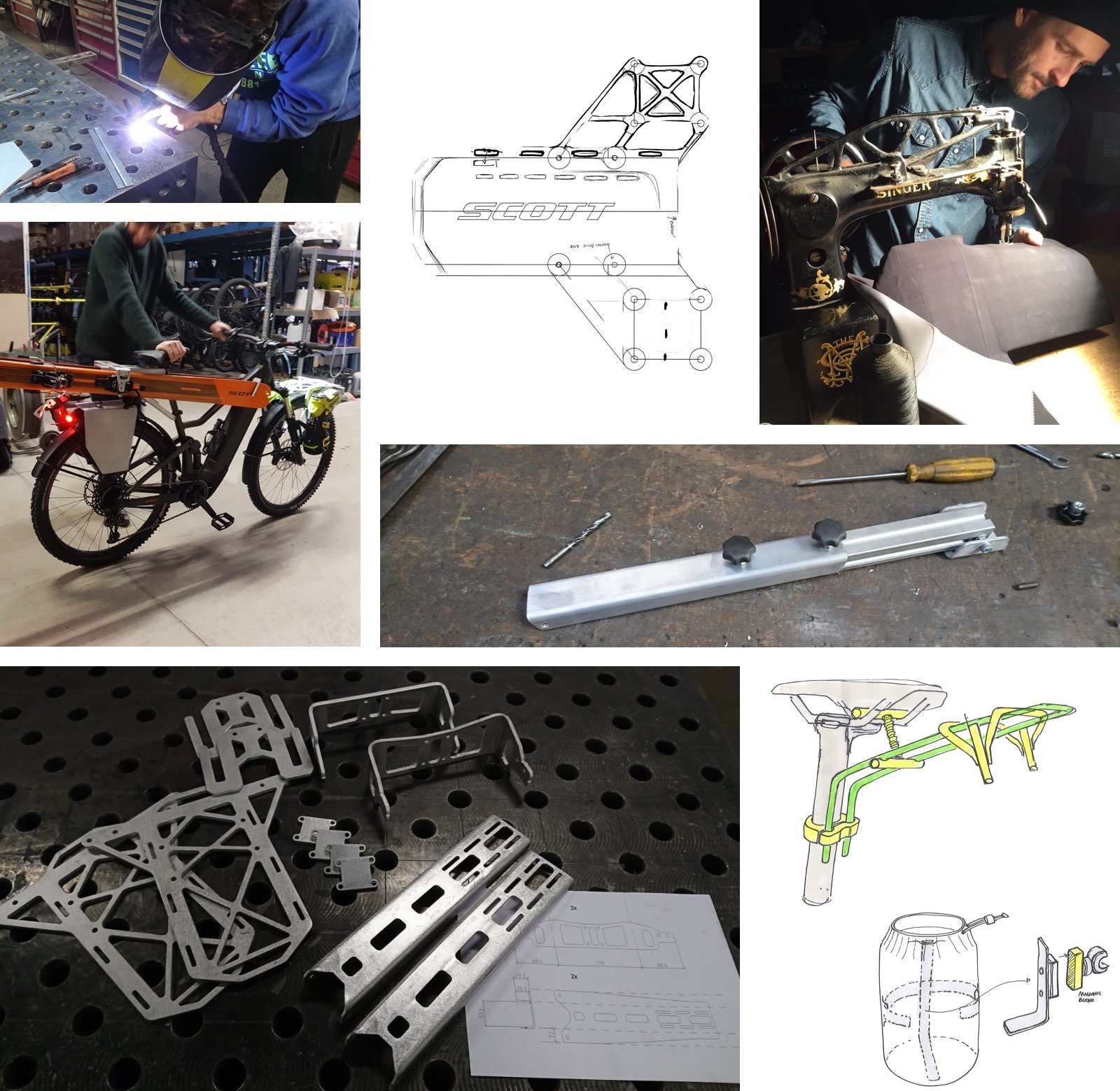 Short specs
Frame: Axis EVO Alloy Frame
Suspension: TwinLoc Suspension System
Front suspension: SR Suntour XCR34 Air 120mm Fork
Rear suspension: SCOTT 3 modes, 120-85-0mm Shock
Drive unit: Shimano E8000, 500Wh Battery, power output of 70Nm and 250W, 25km/h maximum speed assist
Accessories and Parts: Syncros
Light: Supernova M99 mini
Rack: Racktime carrier
Hub: SONdelux 12 disc – dynamo hub - 6 Volt / 3 Watts
Dynamo USB: Cinq5 Plug III
Winter protection: Revelate Design
Front carrier: Thule
Bags: Revelate Design
Phone: CrossCall Trekker-X4
What we will do with this bike ?
We would like to offer a new approach solution to our athletes to open up the mountains for exploring more skiing lines. It could happen by starting from their backyard or reaching closed passes in spring time. The goal is to reach the snow and go where cars can not. Please stay in touch to follow up coming eRIDE skimo stories.