How to choose the right bike
25 October 2017
Since their invention in the '70's, mountain bikes have changed a lot, going from robust multi-functional bikes to high-tech sport machines. The suspension technology in particular has opened the door to a new dimension of riding, comfort and fun. Nowadays, there are so many different bike types for so many different uses. Fabricants and special interest magazines usually divide mountain bikes into the following categories: Cross Country, Trail, All Mountain, Enduro and Freeride/DH.
Who am I and what do I need?
If you are already an active mountain biker, you will be able to define your profile quite easily. If you are a beginner, then you should first think about what you are expecting from your bike and what brings you the most fun. Here are some features that can help you evaluate yourself.
I am a XC Racer
You like performance and light weight. You want to ride fast and you like competition. More than 100mm of travel is secondary for you.
You need a Scale RC or a Spark RC from the Cross Country category.
Tip: HARDTAIL (SCALE) OR FULL SUSPENSION (SPARK)?
Due to its front and rear suspension, a full suspension bike, or "Fully" is normally about 1kg heavier than a comparable hardtail which only has a front suspension system. However, the comfort of a Fully will allow you to save strength, will give you more confidence and will bring you much more fun. In most cases, mountain bikers are better off with a Fully. Nevertheless, if you are planning to race Cross Country or if you have a smaller budget, you should go for a hardtail.
I am a Trail Rider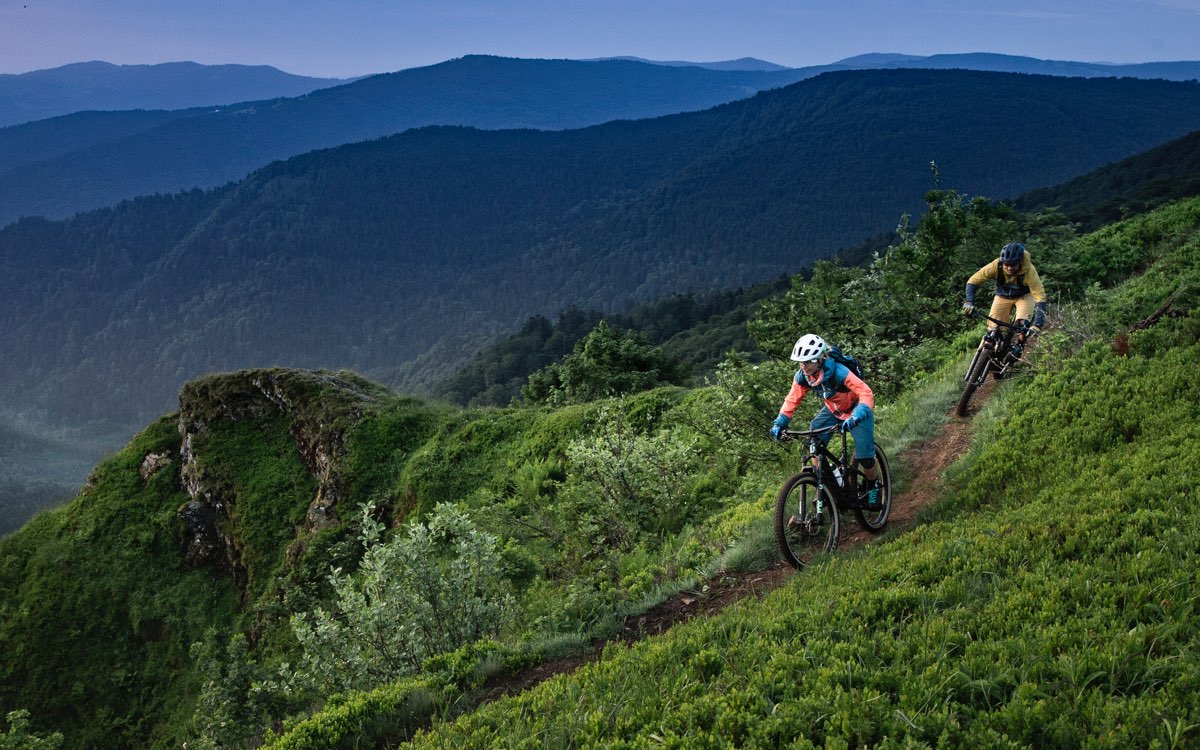 You like your bike light, comfortable and playful. Even if you keep an eye on racing, you are more interested about having fun than actually competing.
You need a Spark or a Genius
I am an All Mountain/Enduro Rider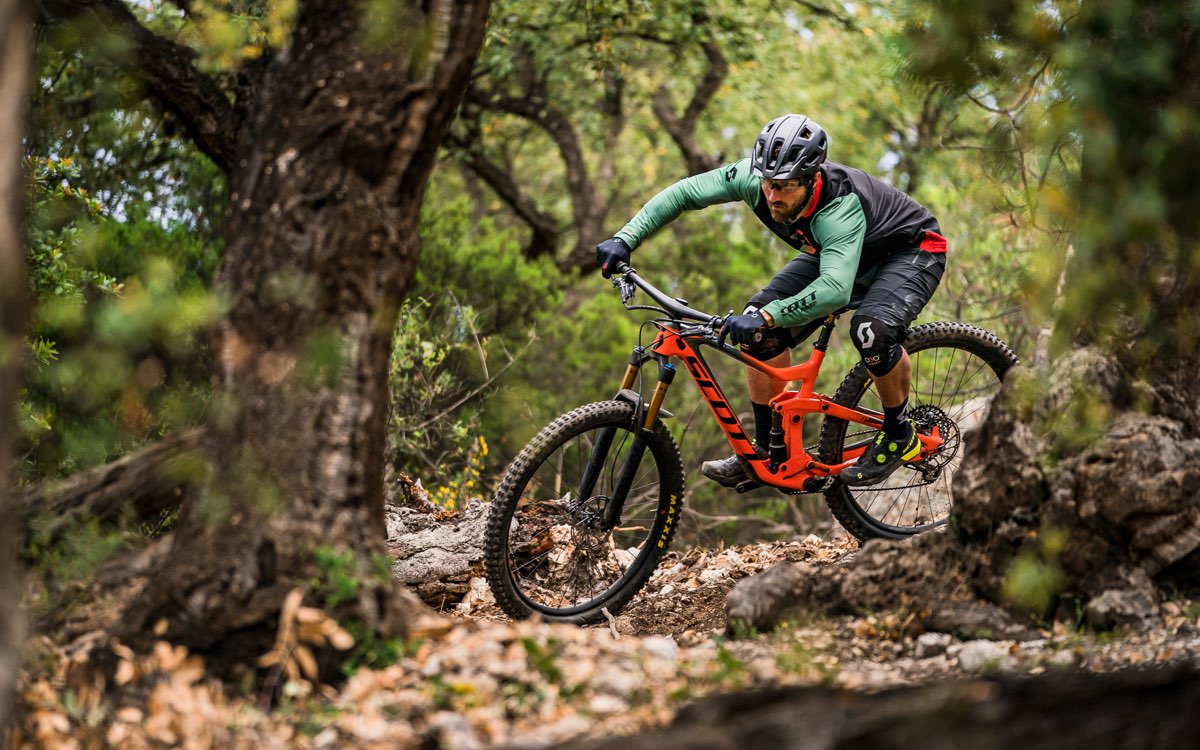 You want to ride fast but with comfort. Above all, you want to be able to ride anywhere. You like riding downhill, especially on technical trails.
You need a Ransom from the All Mountain / Enduro Category
Tip: 27.5'' OR 29'' WHEELSIZE?
With many options available on the market, wheel sizes can be confusing. Here is how we see it, and why we spec our bikes the way we do.
We find that both 27.5" and 29" wheels have their benefits. 27.5", compared to 29", will accelerate more quickly, and tend to open the door to more agile bike handling. Smaller riders often prefer the 27.5" wheel size as the bike will feel more maneuverable for them.
29" wheels tend to be rollover kings, able to get over anything in their path. With modern bike geometries, these bigger wheels are faster, and more capable than ever before. Stable, efficient and consistent is what you'll get with a 29er.
I am an Occasional Rider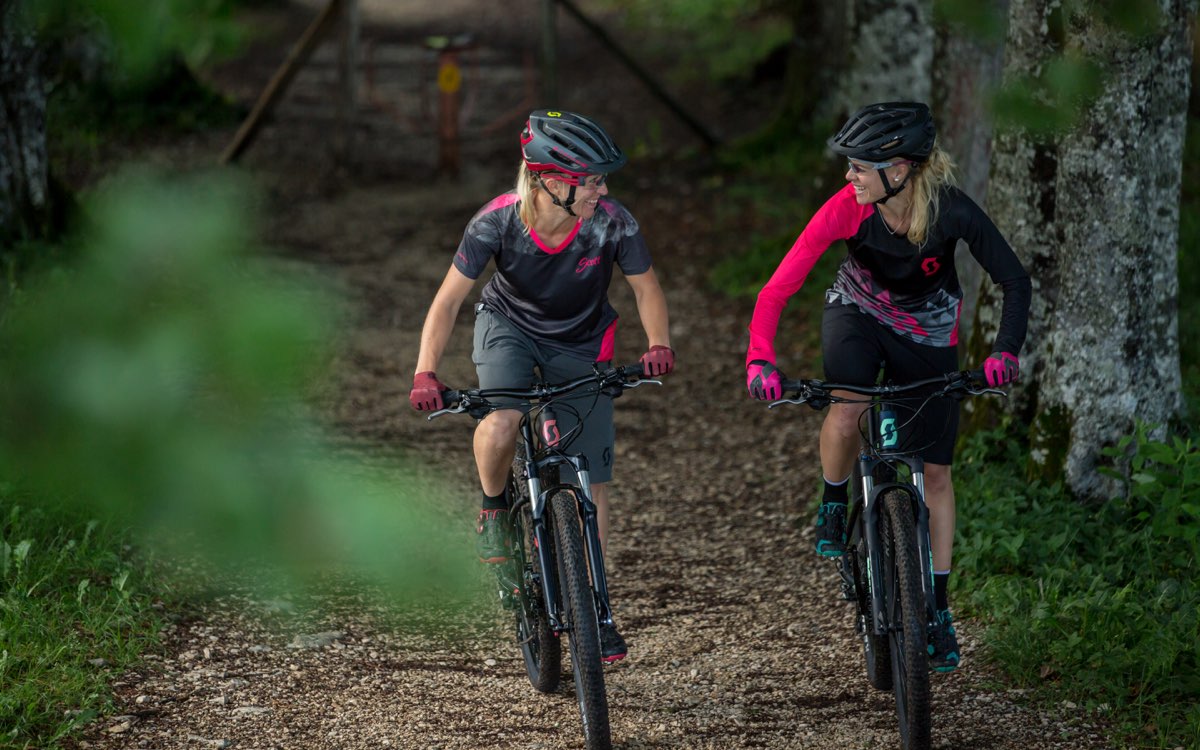 You like occasional, relaxed bike rides. You are looking for an affordable bike that you can ride in the woods and that will help you stay fit and active.
You need an Aspect or Contessa Active from the Sport Category.
Tip: UNISEX OR SOLUTION GEOMETRY?
Most of our Contessa bikes developed especially for women come with a unisex geometry. However, our alloy Contessa Scale and Contessa Active models come with Solution geometry. Solution geometry has been developed to offer more comfort, stability and riding confidence The bended top-tube provides lower stand-over height and more room to move around and feel comfortable on the bike, especially for smaller riders. The top tube is also shorter than our other models to offer a more upright and comfortable position on the bike.
Where do I get my bike?
If you already know what type of bike you are looking for, you can go to your local SCOTT dealer to get more detailed advice. In order to determine the correct frame size, you have to know at least your height and inside leg length. Your weight will also be important when defining what suspension you need.
But don't buy a bike without testing it before. Maybe your local bike shop has your dream mountain bike ready to test? Look for the BIKE TEST CENTER icon on our dealer locator!
You can also test bikes at festivals. Check your country's facebook page to stay tuned for upcoming events!
WHAT WILL I GET FOR MY MONEY ?
The more athletic your ambitions are, the more money you will have to invest. A more expensive bike is typically lighter. However, a bike being more expensive doesn't necessarily translate into a bike being more fun.
At this point, you should know everything that you need to find THE mountain bike that fits YOU. Have a look on SCOTT's bike finder to get more help!
We wish you lots of fun on your new bike!
Photos: Gaudenz Danuser, Grant Gunderson, Rémi Fabregue, Lynn Sigel, Andreas Vigl, Kéno Derleyn, Brazo de Hierro